One Click to Insight & Action
Lobby CRE transforms CRE asset management with automated operational and financial data intake, intelligent performance analysis and reporting, industry benchmarking, and configurable dashboards – all within a single platform. Lobby CRE creates opportunity to 'see around the corner', quickly capturing critical insights that drive performance across operations management, debt management, and entity management.
Technology Built By CRE, For CRE.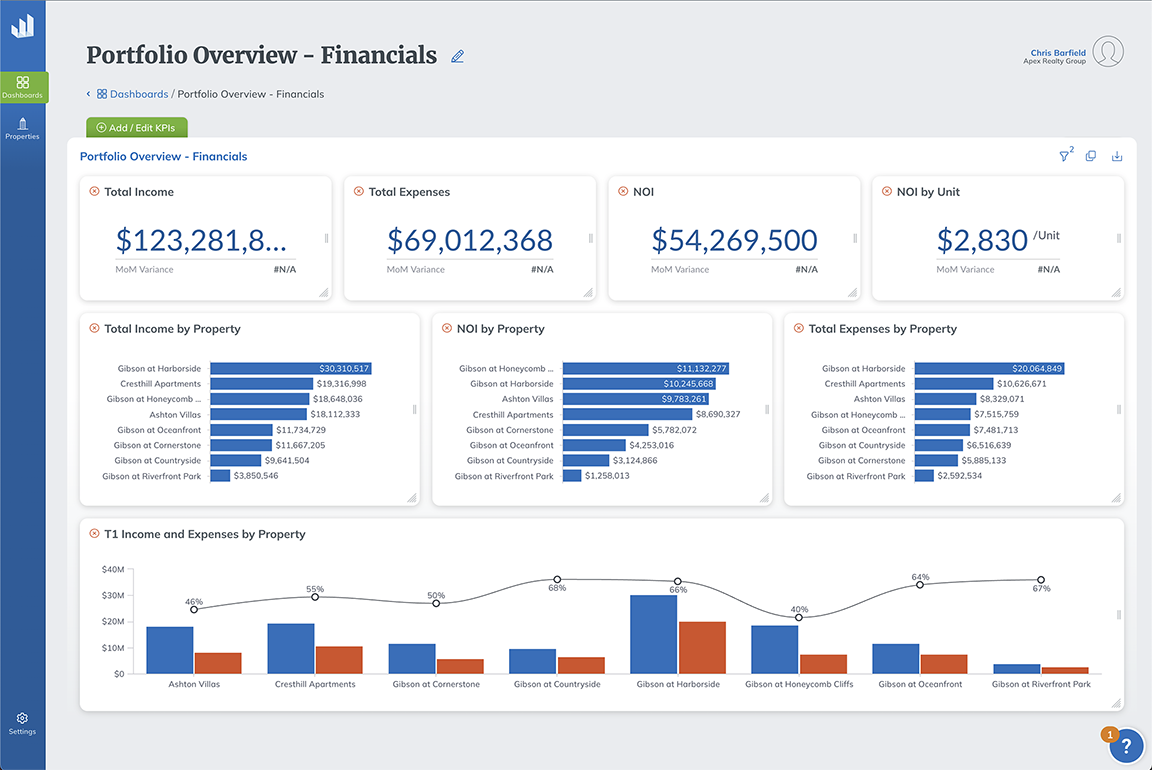 ✓ Connected Platform for Asset & Portfolio Management
✓ Data to Drive Faster, Smarter Performance
✓ Visibility That Informs CRE Strategies

Centralize Asset Data
Automatically centralize operational and financial data across your real estate portfolio and assets with unhindered access to up-to-date information when you need it.

Streamline Stakeholder Reporting
Simplify reporting processes to one click and effortlessly share detailed performance insights about the health of your assets and portfolio while avoiding manual data collection and reporting processes.

Utilize Powerful Analytics
Understand your portfolio health at a glance with configurable dashboards featuring over 500 industry-standard metrics to generate operational savings and faster decision-making.

Identify Underperforming Assets
Leverage market-level performance benchmarks to identify underperforming assets. Foster internal alignment across stakeholders by drilling down and pinpointing underlying causes.
Featured Client
"Lobby CRE has provided a necessary capability to measure our portfolio, which is ever-growing. Our team has been able to remove bottlenecks, automate some of our operational processes, and went from working off of 10 Excel sheets into one simple platform."
Itamar Laufer, Asset and Client Relationship Manager, The GSH Group